Belle of the Ball is a rental closet located at 5835 D Ave, Hill AFB (second floor to the left). The closet holds over 200 formal outfits as well as several that are business attire. We also have several options of shoes, jewelry, and other accessories from which to choose. Be sure to follow us on Facebook!
We are currently only scheduling by appointment. Click here to schedule an appointment. If none of these options work for you, email us so we can find a time to work for you.
To book a group fitting for you and your girlfriends to try on dresses together please
email us
for further details and set up.
For Information about making donations, please
email us.
Rental Prices are as follows:
Dresses are a $40 deposit with $30 to be refunded when the dress is returned with an official dry-cleaning receipt. Accessory rentals are $5 each when rented with a dress.
Accessories rented without the purchase of a dress rental will be subject to a $15 rental fee with $10 to be refunded upon return of the accessory. Additional fees subject to additional accessory rentals.
At this time, we request that children under 14 don't attend the appointments. Children 14-18 must be accompanied by an adult.
No Call/No Show Policy: You will be considered a no call/no show if you do not call or arrive within 15 minutes of your scheduled appointment time. You will be charged a fee of $20, charged to the card on file when booking your appointment. After three no calls/no shows, you will be unable to use the Belle of the Ball rental service.
Cancellation Policy: If less than 4 hours' notice is given to cancel you will be charged $10, charged to the card on file when booking your appointment.
Group Appointments: The policies stated above are subject to each registered individual.
Disclaimer: These policies are subject to frequent review and can be updated any time as needed.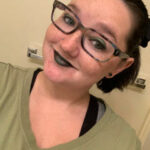 Taylor Williams-Hood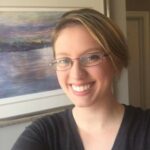 Miranda Smith